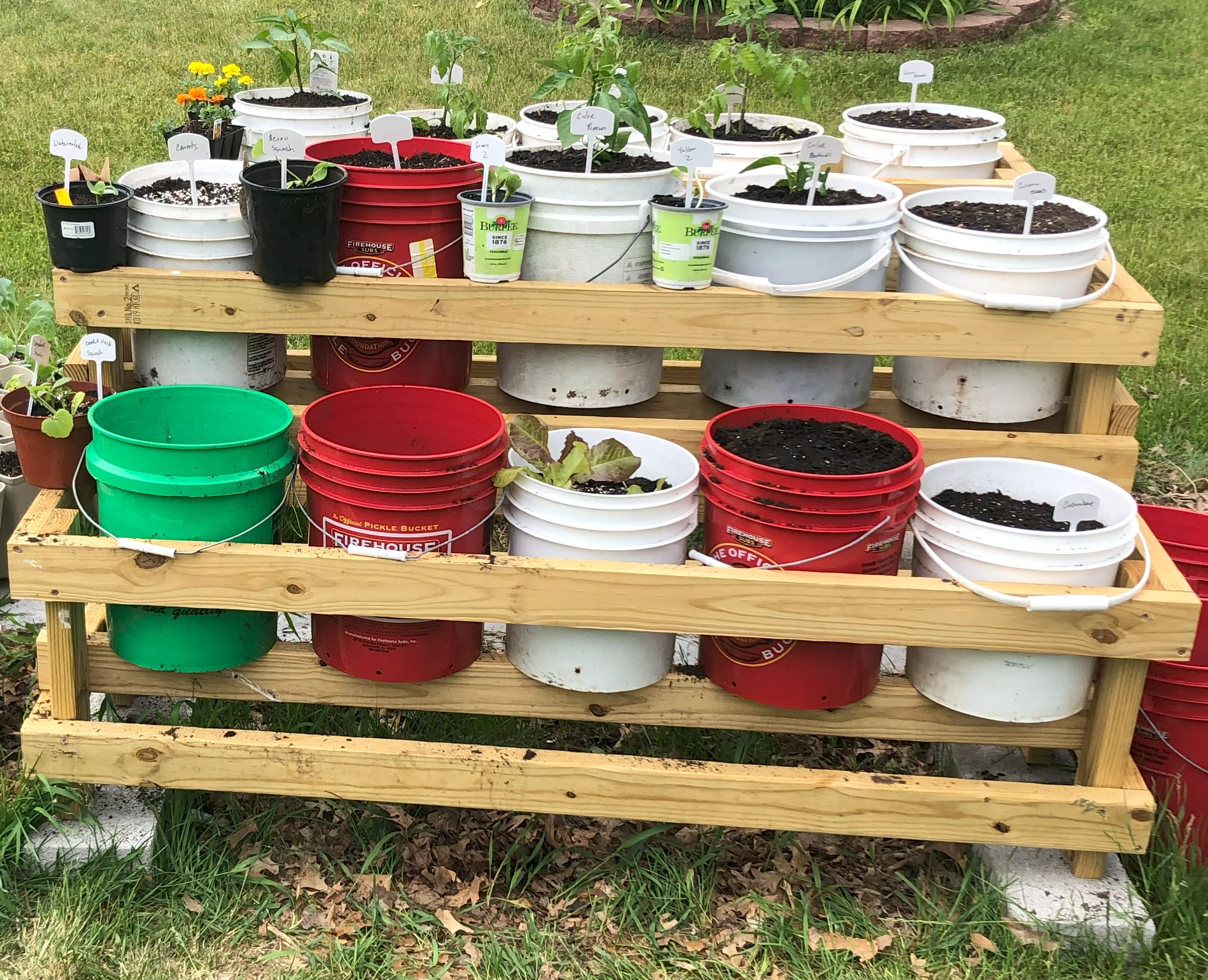 Building the Bucket Garden
I followed the YouTube guide below to build the bucket garden frame.
My Adjustments
I turned the crossbeams on their side (for more strength)
I lengthened the outer frame and crossbeams to 65" (instead of 55") to fit five buckets on each level
I attached the bottom crossbeam to the front of the frame
I cut a piece of wood to hold the top crossbeam in place
Lengthening the 55" boards to 65" allowed me to increase the number of buckets from four to five (barely). It also increased the weight.
The video does mention the cut sizes. However, I don't recall it mentioning the total 8'Lx4"Wx2"H board count--it's eleven.
I set the frame on four (16"Lx8"Wx2"H) cement blocks from the local "box" store for under $2 each.
Instead of cutting down the 8ft (96") boards to 55" (or 65"), you could use the entire board length. If you do, you'll need a total of twelve 8ft boards (and enough help to lift the extra weight).